While the idea of sequestering yourself away with your true love (and any accompanying kids) on a farm (or a tropical island if that's more your style) seems like a good idea in theory, it isn't a very realistic way to deal with the pressures of maintaining a healthy relationship.
If you've been in a relationship for longer than three days, you are well aware that every relationship needs work to be successful. The world seems to offer a constant barrage of things that will weaken your relationship – how can you keep the life you've built together strong and true?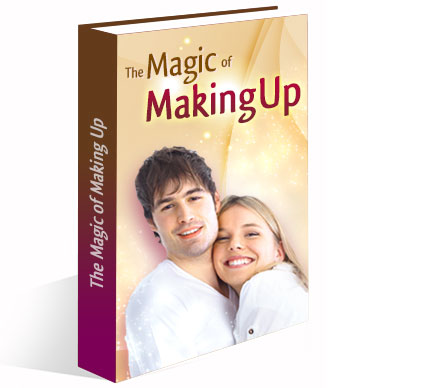 Let's look at some strategies you can start using today to get (and keep) your relationship on solid ground.
• Use words. We've all heard that communication is a key in any relationship. Most of the time, however, when a relationship starts to fall apart, communication is one of the first things that crumble.
We can talk to our friends about everything but often fall silent when sitting with our significant other. Make sure that the communication between you is strong. Fill him in on the details that are going on in your day: the new grill you'd love to buy him, the problems the new secretary is giving you at work.
Don't exclude him from what goes on in a day – that helps to keep the lines of communication going between you and makes you a stronger couple.
• Use actions. Remember when your relationship was new? You did sweet things to show how much you love the other person. It's easy to let that type of action fade away over time – after all, they should know how much you love them by now, right? Yes, they should know.
Growing Stronger
But it's always good to keep reminding them – and remind them that you love them as much now (if not more) than you did back then.
By continuing to show love through actions, you are recommitting yourself to the relationship every day. Each time you go out of your way to do something kind, it's a silent way of shouting, "I love you!"
• Use time. Make your relationship a priority. You don't have to look very hard for something to take you away from home: friends, family, trips – it's entirely possible to schedule something every day and fill your calendar with activities. While you're scheduling, make sure that a majority of your time goes to your relationship.
• Use love. Love is not easy. It requires work – hard work – and often seems like it is too much to bear.
Think about your job. No matter how great your job may be and how much you really like it, there are some days where you would rather be on a beach than at the office.
But, you've made a commitment to your employer, so you drag yourself in and google vacation beach rentals on your lunch break.
Your relationship can be the same: some days it seems easier to walk away. Commit yourself to the relationship – and to loving your partner – even when you don't feel like it.
Working on a relationship can be exhausting, but can lead to a relationship that other people can only dream about. It's not easy – but nothing of value ever really comes easily. Put your best in to the relationship if you want to get the best out of your relationship.